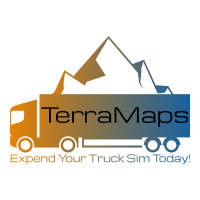 Road to Asia by TerraMaps
Road to Asia is a map focused on Asian countries. As you know, Asia is the biggest as well as the most populated continent on our planet. It has a lot of different cultures and landscapes with interesting and important roads. So there it is...
Website coming soon!
On our site you'll find the most fresh pieces of information and news!
What areas is our map going to include?
In the first release: western and central Turkmenistan
, western Uzbekistan
.
Later: Northeast Iran
and later more. :D
Our plans map
Useful links
TerraMaps discord server
Old Road to Asia discord server
Download
Road to Asia is currently under development so there's no download link yet.