MaghrebMap
is a project that will bring Morocco and Algeria so far to ETS 2 World, it's an 1:19 Map so it will be an addon to scs vanila maps or other map mods.
The map will be created by Moroccans who know their way around Morocco and who will design the street layout on the basis of real street maps.
The cities that are already in our Map and in progres are :
Morocco
: TANGER, PORT MED TANGER, TETOUAN, LAARACH, KENITRA, RABAT, CASABLANCA
Algeria
: MAGHNIA
Confirmed Ferries so far:
SCS Vanilla map:
: Marseille To Alger & Med Port Tanger & Oran,
Promods Map:
:Barcelona to Med Port Tanger, Barcelona to Oran, Marseille To Alger, Marseille To Oran Maybe Barcelona to Ghazaouet
Time and prices exactly as irl
All news about the construction progress of the add-on can be found on the official discord server :
https://discord.gg/mQePSNk
Reminder, the map is not 100℅ realistic.
We are still looking for mappers and people with 3d modeleing skills like Blender work.
Team Members are
:
Msg97
: Founder, Team Leader, Mapping and models Dev
Dark_Blanc
: Mapping Dev
EdgeGladiator
:Mapping and Sign Dev and team moderator
Poland.Ball
: Mapping and Sign Dev
Judge
:Models and skins Dev
LazyMuffin
:Skins Dev
PapaSmurf
:Skins Dev
Force
:Promoter
Recruit are
:
Truk
: Mapping Dev
CrashCZ
: Mapping Dev and models Dev
cpnico
: Models Dev
Do you want to join the team ? Please pm me or EdgeGladiator either here or in our discord
https://discord.gg/mQePSNk
Many thanks to Zaregon & Todor Alin & Cipinho & Trzpro & Farmer'S [Tv] & Arayas & BenganJ & GmTavares & Arvin & Mohskinner & Amir Mahdavi & Farmer'S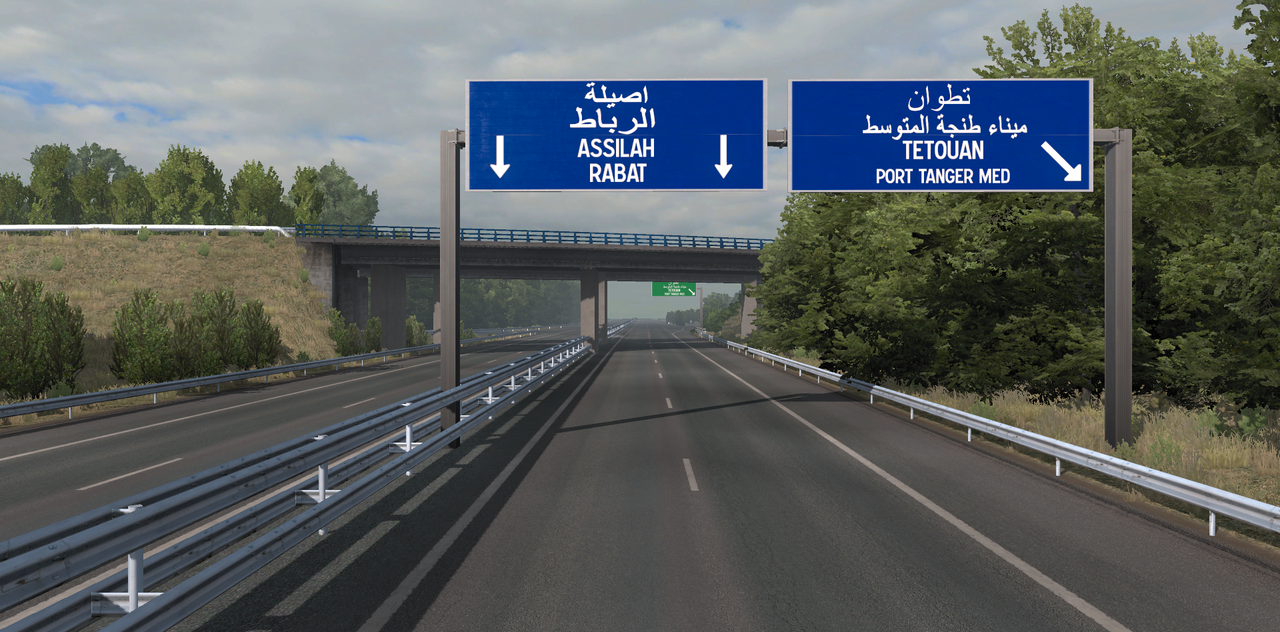 the map will be always free to download but if you want to make a donation here is the link :
https://paypal.me/Elfakhori?locale.x=en_US
Maghreb Map Facebook Page :
facebook.com/moroccomapproject/
the map will take so time due to having a life