Map for ETS2 - SibirMap 2.0
Map updated!
Version - 2.1.1b
Adaptation for game version 1.40.
Added own project and models of signs.
Added cutscenes.
Several new environment models have been added.
Fixed minor jambs and bugs.
New cities and territories were NOT added in this version (!)
Map Author: Valery 10AVOID
Author of SibirMap objects: Denis DENLOG, Victoria VIC
Technical support: Mitriy124, Roman KZ_09, Artyom Polynsky (SimKA), Sanya Ribka.
Special thanks: Leonid Chernousov, Sergey Zubarev, Julia Tkachenko.
And thanks to everyone who supported the project!
INFORMATION:
The Map of Siberia project is being revived, now it is a project for the default module (europe), at a default scale of 1:19.
Docking with the classic set of projects RusMap + SouthernRegion + GreatSteppe + VOLGAMAP.
Otherwise, the principles are unchanged:
- Detailed study of the area
- Custom objects
- Construction on panoramas and satellite images
- Correct backing and docking of the maps.
The first version implements the South Ural (Chelyabinsk and Orenburg regions, the Republic of Bashkiria).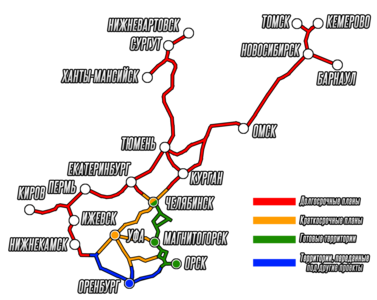 INSTALLATION:
Installation Procedure:
- SibirMap 2.0 MapDef
- SibirMap 2.0 Model
- Rusmap (Map, Def, Model)
- GreatSteppe
- VolgaMap
- SouthernRegion
- SibirMap 2.0 UnderSRM
READY TO READ:
ATTENTION: The map is can be launched by a separate module! To do this, you will need to create a new profile and connect the mods before starting the game by selecting the siburmap.mdb module.
DISCLAMER: ATTENTION!
Map is compatible with the traffic pack from Jazzycat. Do not forget to upgrade the traffic pack to compatible with version 1.39!
The version of the game for the map: 1.40.
Necessary map dlc: ALL (Going East, Scandinavia, Viva la France, Italia, Beyond Baltic Sea, Road to Black Sea).
Official community map: vk.com/sibirmap
Youtube-channel of the author of the map, where recordings of streams on mapping are available for you:
https://www.youtube.com/user/10avoid
LINKS:
https://sharemods.com/k483anib0c8a/sibi ... l.scs.html
https://sharemods.com/a75pbhc1rbns/sibi ... m.scs.html
https://sharemods.com/k30zmak6pj88/sibi ... f.scs.html
MAP REFERENCES FOR LINK WITH EUROPE:
RusMap:
http://truck-sim.club/topic/38359-rusma ... pd-281120/
(official site)
https://forum.scssoft.com/viewtopic.php?f=32&t=243183
(for non russian language users)
Great Steppe:
https://forum.scssoft.com/viewtopic.php?f=32&t=244055
Screenshots: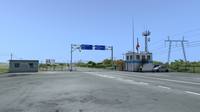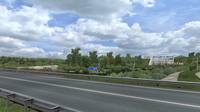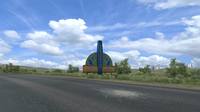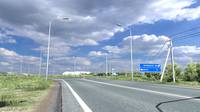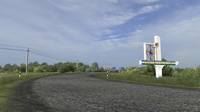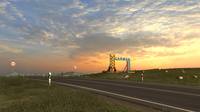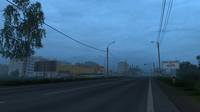 FROM THE AUTHOR:
A huge request – keep the original links to the files! Thank you.
Paypal – paypal.me/10avoid
THANKS TO ALL WHO SUPPORTED THE PROJECT!
More info:
https://vk.com/sibirmap