Wooow Doctor of all maps is Arayas!! :D You saved Wombat's loadorder
Well the main map is not available for download anymore but i think the PB team will release a new fixed version soon and this fix i've made is obsolete.
PPM
Posts: 237
Joined: December 15th, 2018, 3:46 pm
Location: Stockholm
Contact:
Awesome work as always Arayas!
System: Windows 10 PRO
Processor: Intel i7-6700K @4.5GHz OC
Motherboard: ASUS Z170 Pro Gaming
Memory: G.Skill DDR4-3000 16GB
Graphics: 6GB MSI GeForce GTX 1660 SUPER Gaming X
Storage: 2 Samsung EVO SSD
Hi, just seen this thread. Is it now the updated version in first post? And I need the fix also?
Or what do you mean with main map not longer availible?
Yes, the links are working in first post, but that is the initial upload of PB and you will need the fix also.
On all other forums the team removed the link.
PPM
Posts: 239
Joined: April 10th, 2020, 10:35 pm
Location: Corfu, Greece
thank you, first post updated
Hi there,
i detected some issues when using Project Balkans with Wombats Eurasia Map Combo. If using it only with Promods alone, no problem, but as soon if Roex comes added, i got issues in the Balkans.
The problems are regarding the City Sabac. Maybe they occur at other places also, but for now i have seen it at Sabac.
We have two wrong T-junctions and a missing terrain. The wrong junctions and the lights at the railroadcrossing seem to be mirrored in some way
This does it look with Roex: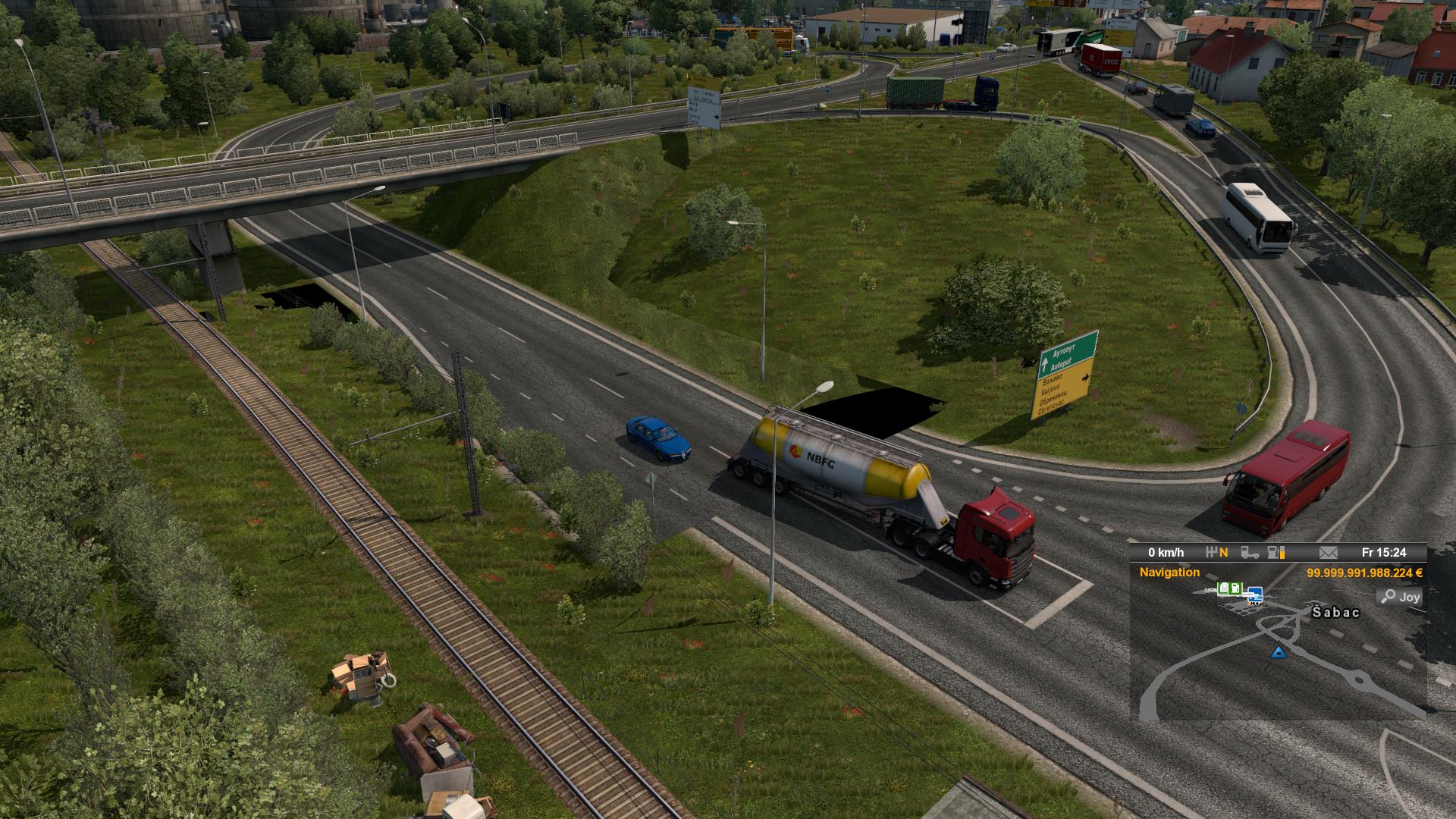 and this without: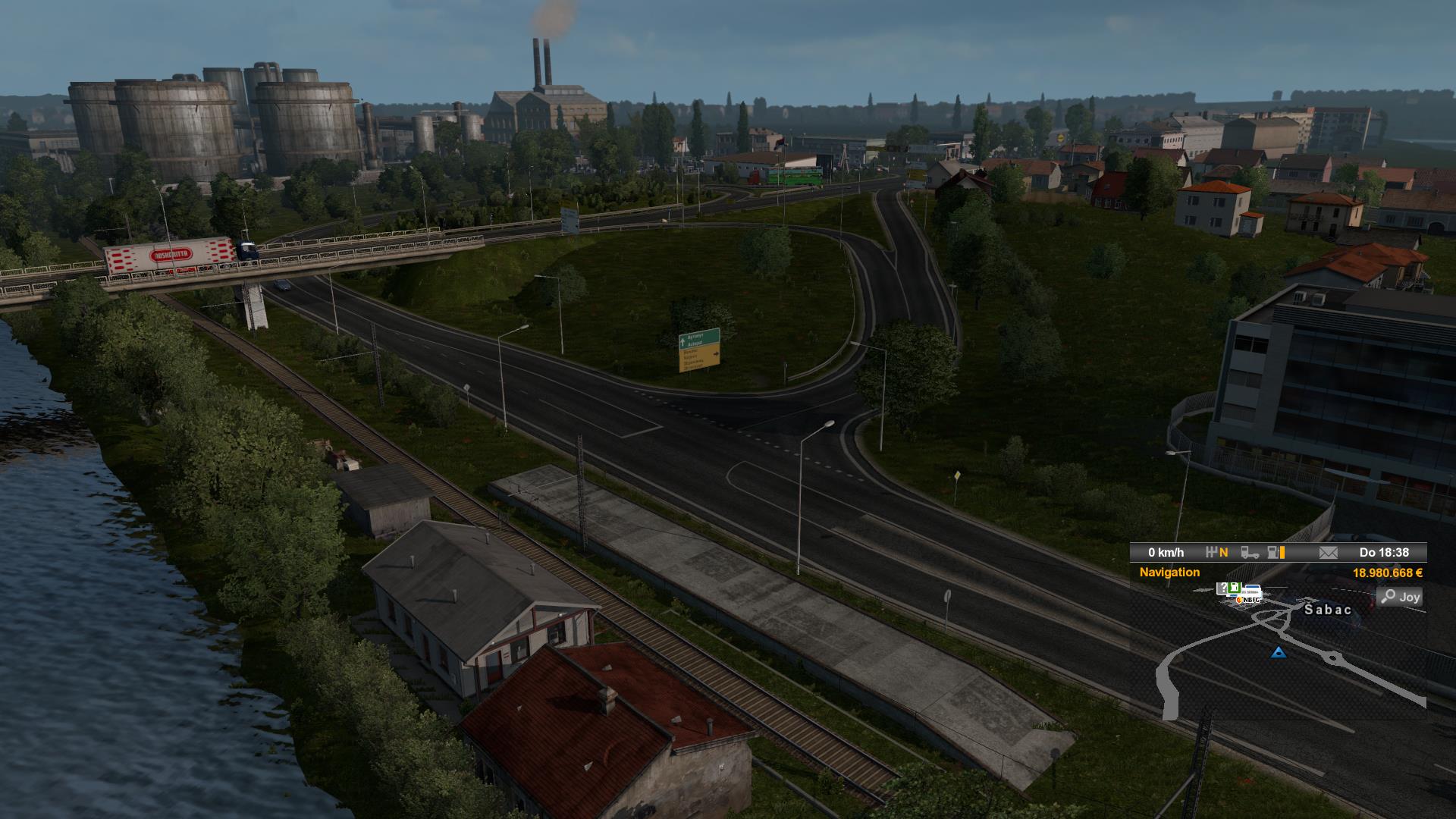 crossing bug ;[30/04/2020 23:43] (sec+0008+0008);35638.2;35.9719;33333.3;-2.82683;-0.452536
also here:
this is with Roex: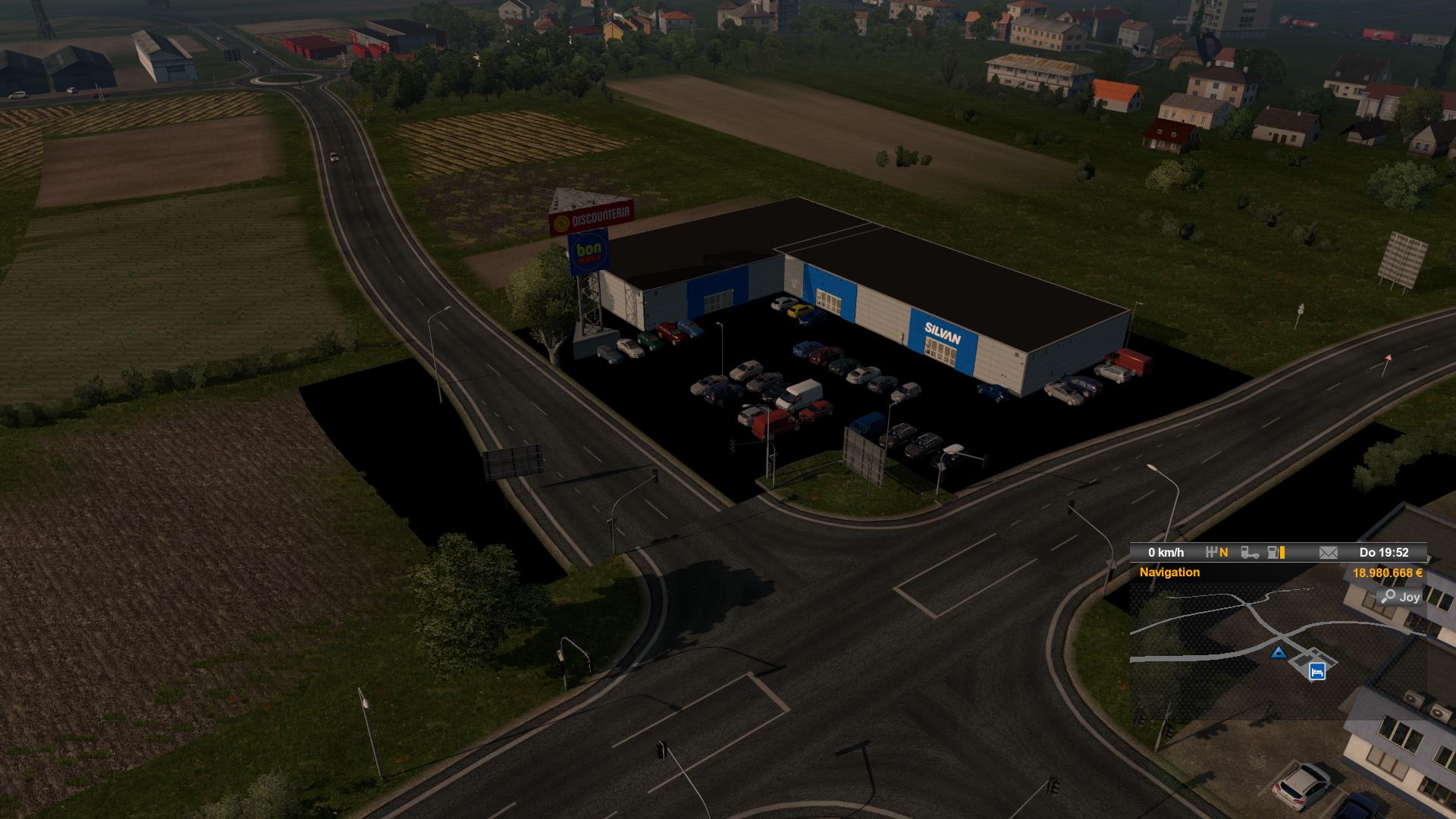 and this without: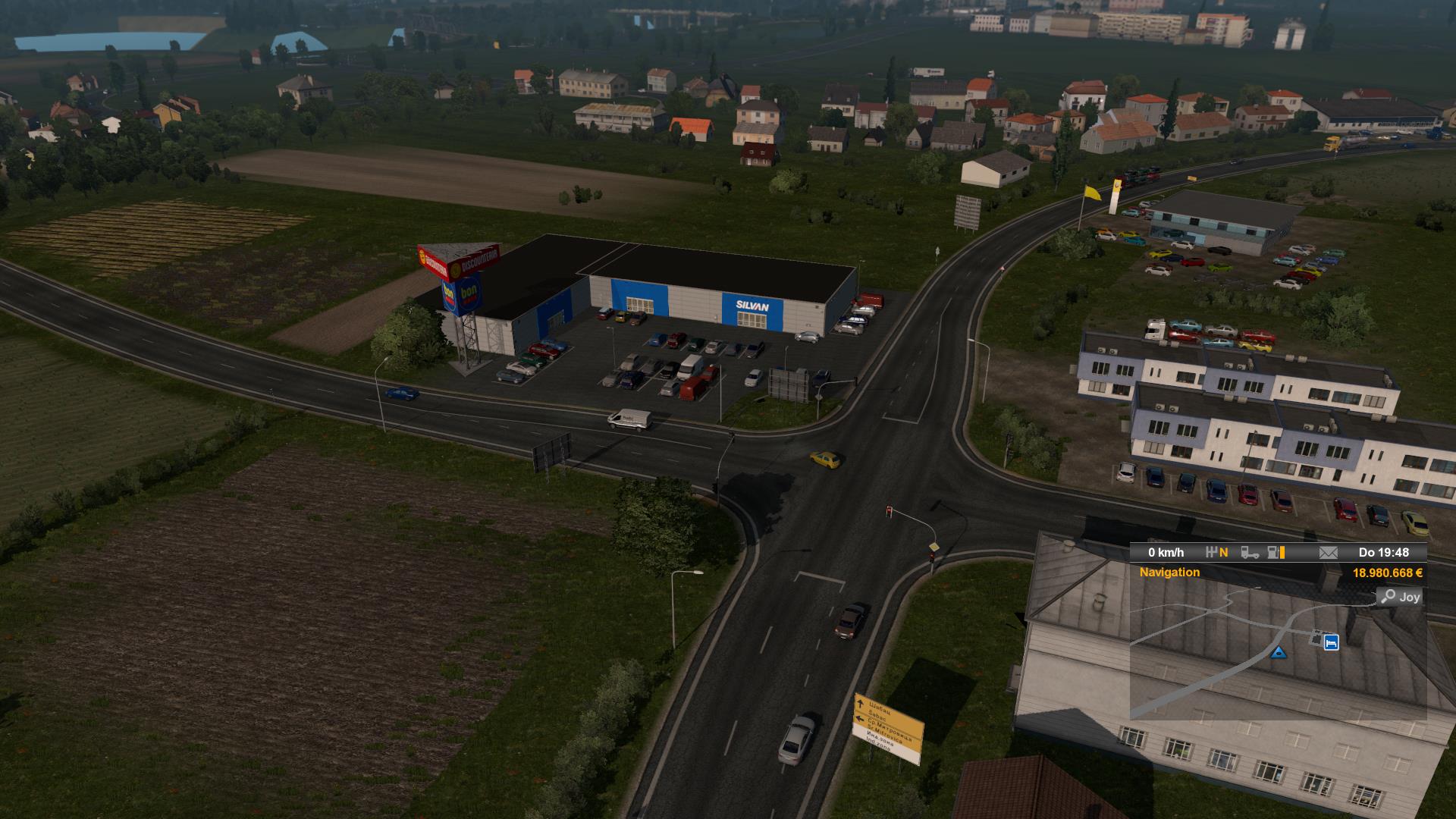 missing terrain ;[01/05/2020 01:52] (sec+0008+0008);34935.6;46.4121;33588.3;-1.22102;-0.464465
wrong junction ;[01/05/2020 01:52] (sec+0008+0008);34973.9;55.2658;33623.3;-0.287961;-0.499018
also these railroad crossing lights are wrong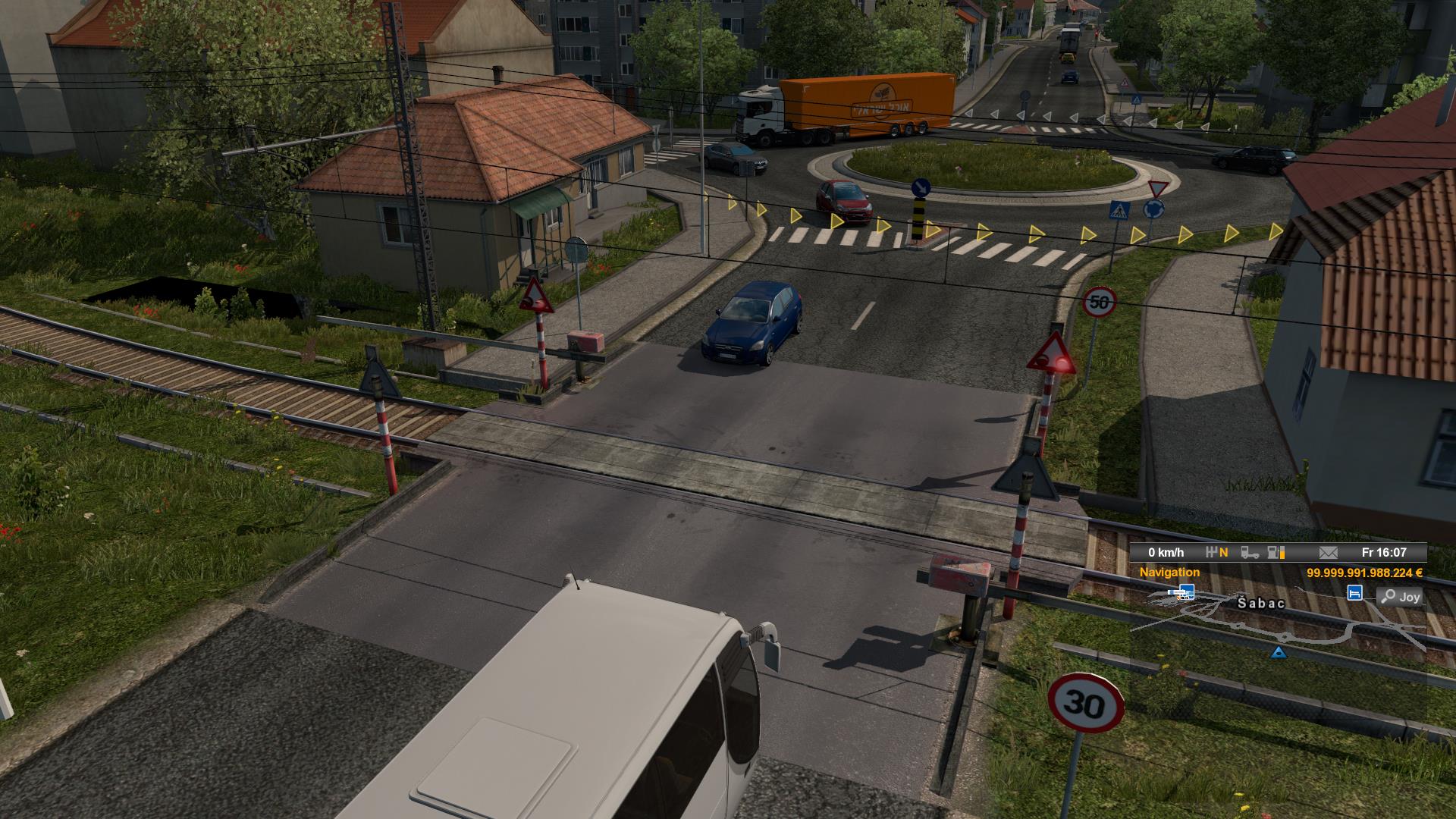 lights misplaced ;[01/05/2020 01:55] (sec+0008+0008);35389.6;20.5241;33192.6;3.11648;-0.41257
this issues i got only with Promds, Project Balkans and Roex, and the north macedonia fix, but the fix doesn´t matter.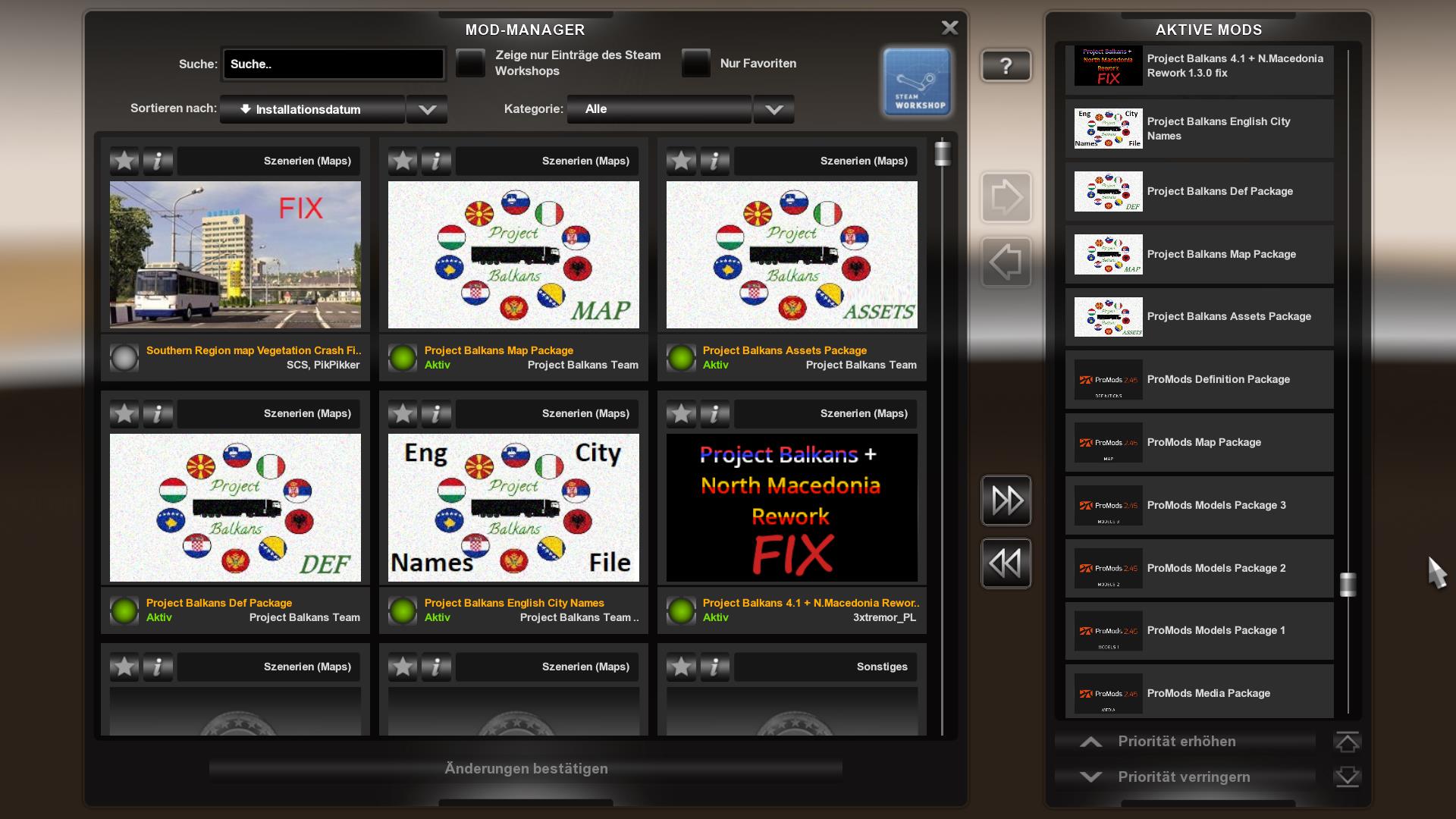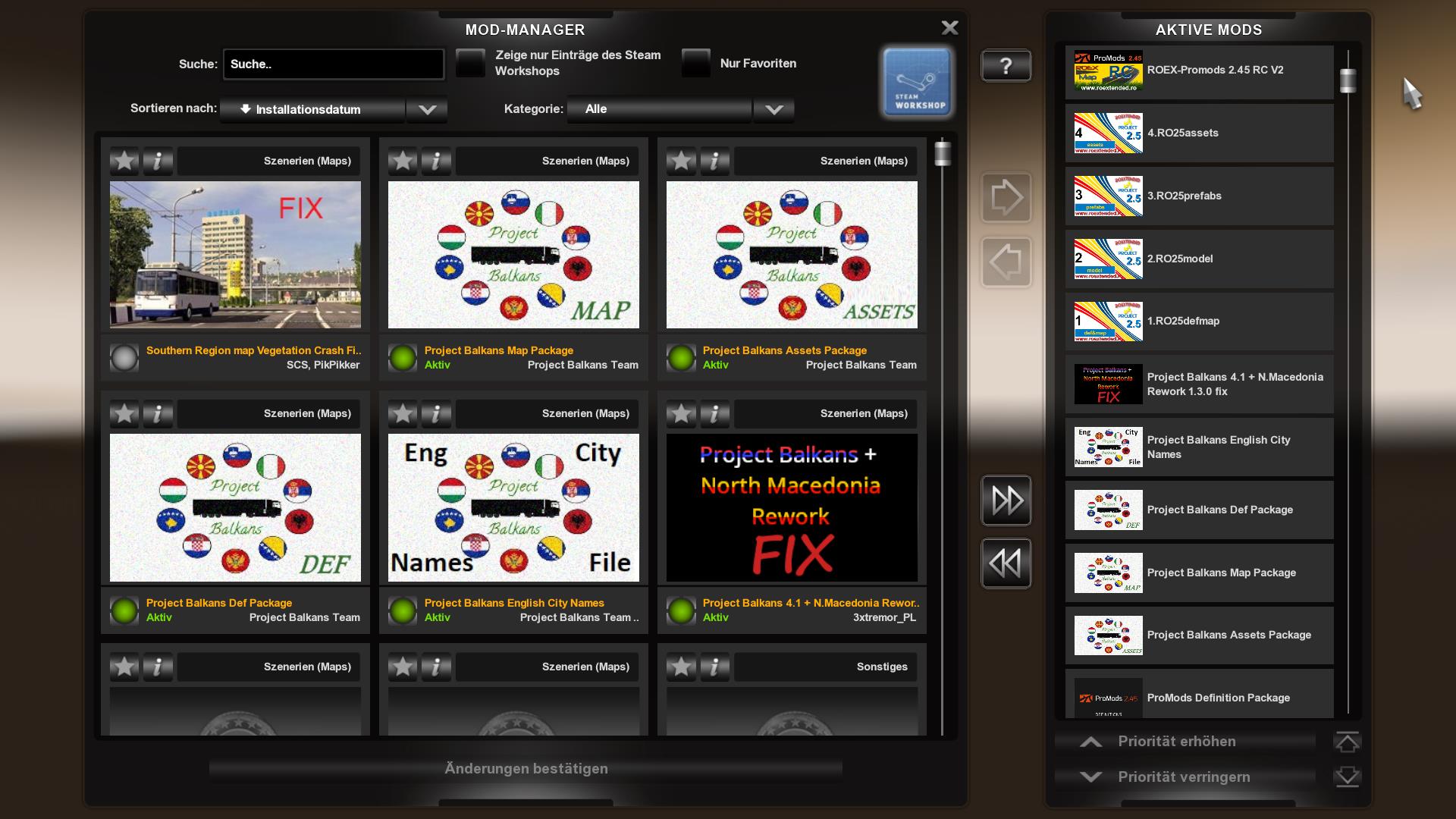 no other maps are loaded..
may it be a problem like the FLD issue we had once ?? or rather another compatibility problem ?
At promods forums Grega wrote, they only try to provide guarantee for compatibility with promods, other maps are on their own... maybe they also used changes FLD pieces ??
regards
MG Mike
Promods has fixed the FLD problematic prefabs, they still use them.
If Grega consider, "other maps on their own", lets keep that Roex old note then: "not compatible with Project Balkans".
It's not my wrong doing here.
So my support for this map stops until they gonna step in this century.
And for your knowledge (not you Mike
, everybody) they brake all maps with FLD prefabs in it, Roex, russian ones and all maps add-on to Promods. What Voytek was kind enough to fix for everybody sake, they revert it.