Hola or Kaixo, as you would say in those countries. :D
Hi. For a long time, I was really admiring all those, how can create mods yourself and I felt like stupid, not getting, how to do it, but finally, I did it.
I was looking everywhere, but never found a Venezuelan flag paintjob for my trucks or trailers (I'm not Venezuelan, but my girlfriend is and I love her and the country). And the game is more fun, when you have some kind of personalization on your truck. Also I love the Basque country, it's music and history, even learned how to speak Euskara a little bit. :)
So I watched a tutorial on youtube and created my first ever paintjob (and probably also the last one, because that is a hell of work and takes too much time, I don't really have).
If there is somebody out there, who is looking for a Venezuelan or Basque painted truck or trailer, please feel free to use it.
These are made for Scania R & S, Scania R2009 & Steamline (Venezuela only), Volvo FH and Volvo FH Classic (Venezuela only) and SCS Food Tank and SCS Box trailer.
Here some pictures, download links are at the bottom. Enjoy!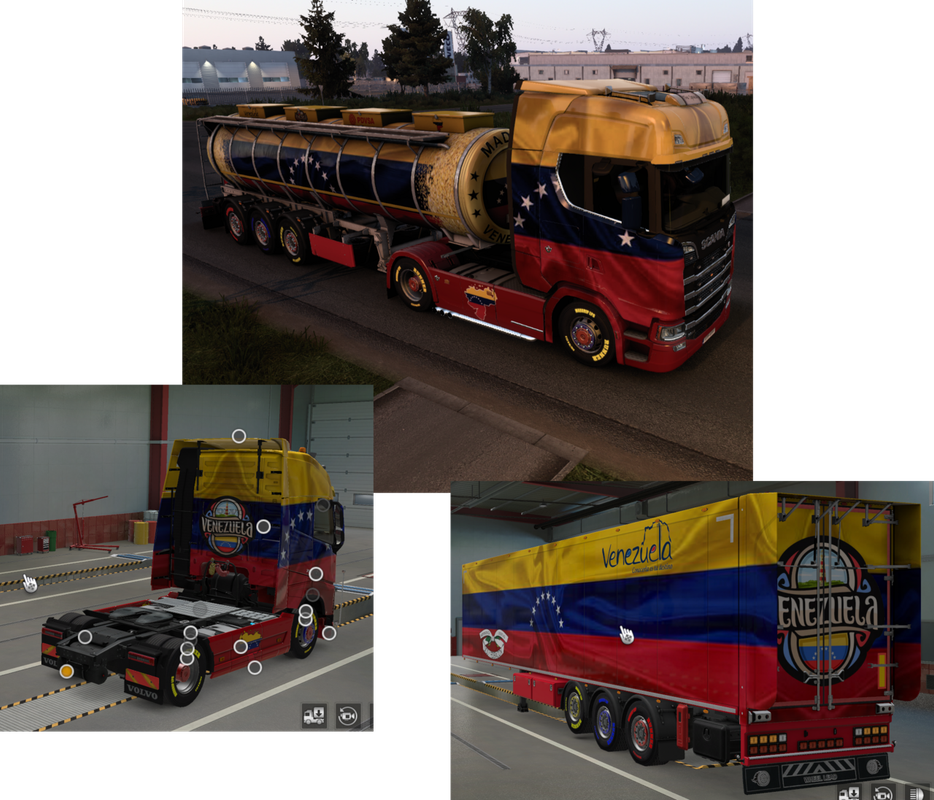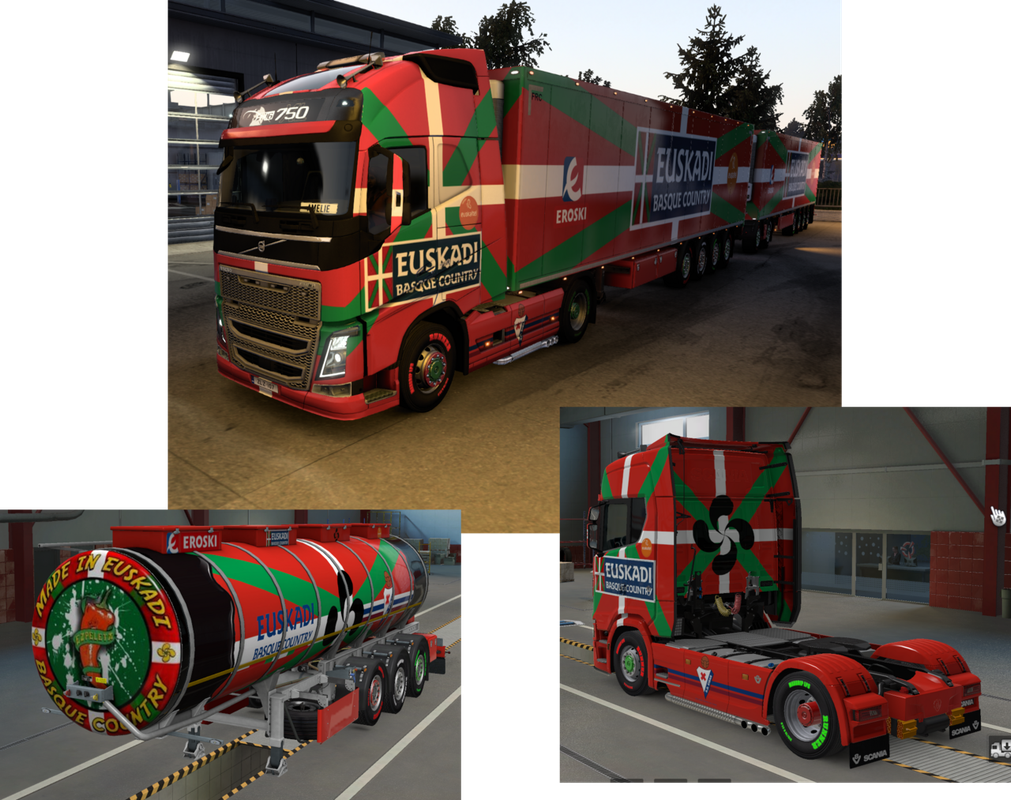 Venezuela:
https://sharemods.com/jmsrmo6haqla/Vene ... ck.7z.html
Basque:
https://sharemods.com/j4tb9d04uvbw/Eusk ... ob.7z.html