Invisible Wall ;[22/02/2021 21:06:57] (sec+0026+0017);104254;38.4503;70364.7;-0.625691;-0.208904
Thank you, keep them coming

Thats SCS random event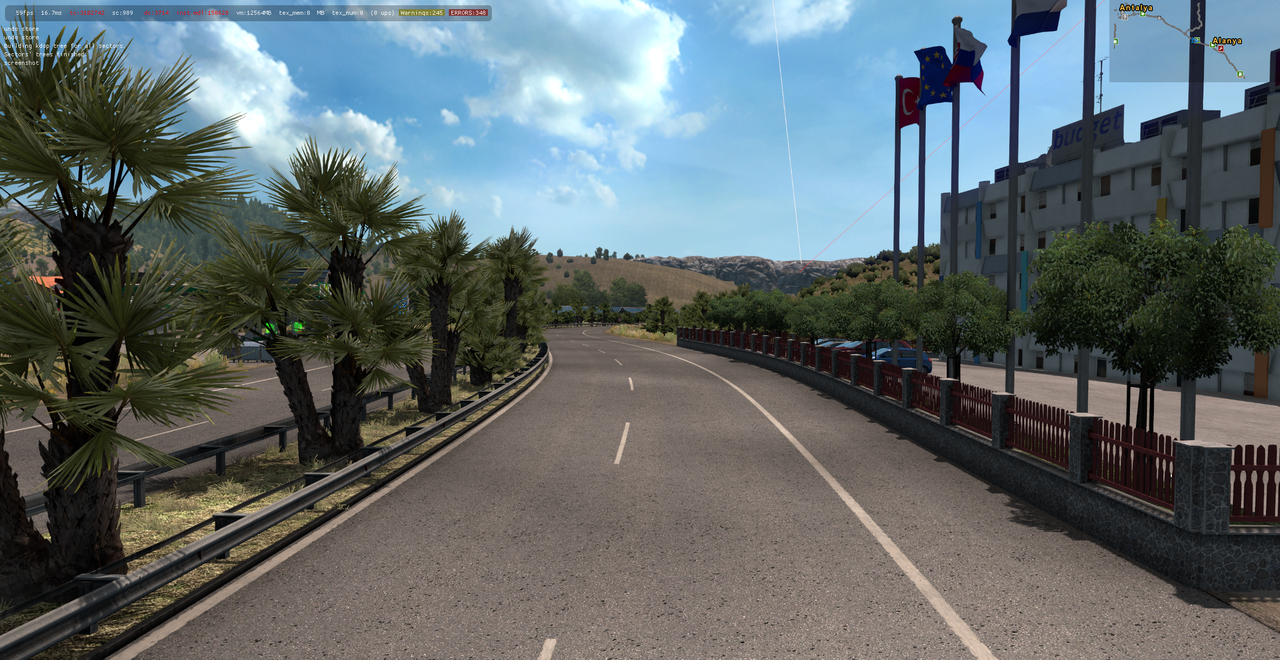 Cannot buy garage closes game ;[23/02/2021 17:57:30] (sec+0027+0016);109399;25.3449;65025.9;-2.02902;-0.16731
Signal in the middle of the road ;[23/02/2021 19:26:48] (sec+0030+0011);121017;53.7653;46638.8;-2.21236;-0.173393
Where is this garage at? I am having a similar issue with the garage in Adana and have the 1.3 RTP version of the mod. When I try to upgrade the garage, but once I click the OK button, the game closes to desktop.
The game log has this line at the end: 00:05:45.584 : <ERROR> Garage prefab not found! (adana)
Here is the full game log in case you need it:
Your load order is ok, if Adana was updated in 1.3 and the garage was moved, this is the result. I have the same problem in Uzghorod, i have rebuilted the city from scratch but the stupid game still keeps track of old position of the garage. For now, nothing to do, i usualy change the definitions to make the game see there is a new city.
We will see in the future.
Thanks Arayas. Adana was updated in 1.3, and I had bought the garage in version 1.2.

If I have drivers based in that garage, do I need to move them, sell the "old" Adana garage, then buy the "new" one? They are still making money despite the garage upgrade issue.
The buy/sell thing i don't think is gonna do something positive, the code for the old garage is still there, in the map. Keep it like that or sell it for good. The problem can be solved placing another city there named ...Adana (but with different definition). Tech problems.