to "-1" or just type "1" ?
r_texture_detail in config.cfg should have the value "-1".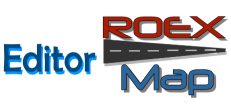 support@roextended.ro
www.roextended.ro
I've already read that, yesterday, but that's not much to be glad for.
Any special thing you want me to look at?
No, but for me is chinese, i thought you may find a trick or 2 to add to the game. You know me, i'm kinda happy with DX11, DX9 never worked for me fully. :D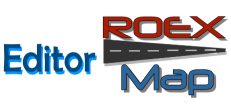 support@roextended.ro
www.roextended.ro
Sadly, there's no new thing to be glad for there. Support for
GTX1660 SUPER
!
Hmmm, I've already had support for my
GTX1660Ti
, so nothing special there.
Almost full integration of
ReShade
filters into
Geforce Experience
. Why? I've
tried ALL possible AA in
ReShade
, but as they all are
postprocessing
filters,
they are useless,
FXAA, SMAA, MLAA
. No, thank you! And as far as I know of
it,
SCS
has to change the way they render the scenery in order to be able to
implement something capable in
DX11
, like
MSAA
, hopefully in a combination
with something like
SGSSAA
. We who have used
NPI and DX9
, sadly have to
say a
BIG GOODBYE
to that wonderful tool.
RIP
regarding
ETS2/ATS
!
Okay folks, now that we can't do much about the very lousy anti-aliasing (AA) in DX11, I started
to see if we could have any other use for Nvidia Profile Inspector (NPI). Right now I myself am
using the following 3 settings, starting from a default

Euro Truck Simulator 2

or American Truck
Simulator NPI profile.
Code: Select all
Maximum pre-rendered frames 3
Memory Allocation Policy 2 (WKS_MEMORY_ALLOCATION_POLICY_AGGRESSIVE_PRE_ALLOCATION)
SILK Smoothness 4

Those of you who are familiar with NPI and are running the game in DX11 mode, could you please
test this profile and report back here after testing some time? Much appreciated!
I will contact you in the morning of your country if I test.
@clear F1

Thank you my friend! :D
@BenganJ
Good, no problem occurred. :D I didn't know what changed, but ... :shock:
The test is in Dortmund where my home garage is located.