I had my daughter old android phone laying around and...why not?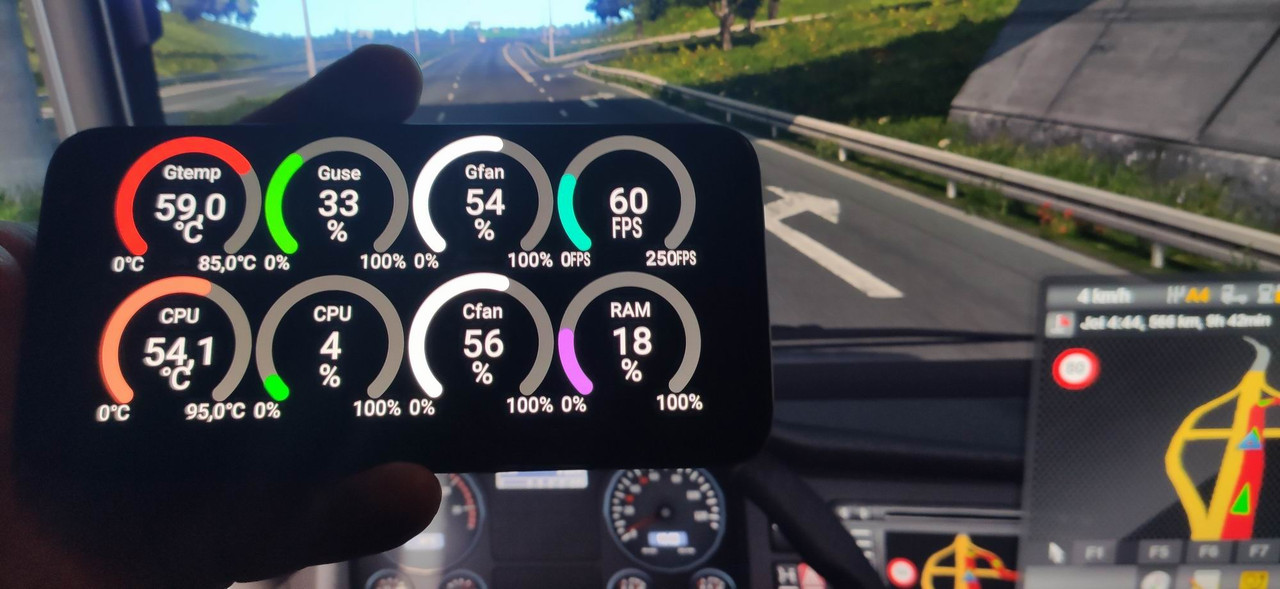 Basic info:
1. Search Remote System Monitor by Trigone in Google play market, install it on your Phone.
2. Download latest RivaTuner here
https://www.guru3d.com/files-details/rt ... nload.html
install it on your PC
3.Start the app on your phone and you will have free use of all your PC statistics, but you can create dashboards just if you donate, i did, 1 euro.
4.Take your time to make and arrange any gauge or graph indicator you want.
i wont do tutorials for this because the YT is already full of it. My picture its just an example, you can monitor every piece of hardware on your PC.
For example this one
With a simple USB adaptor you can place this inside your PC or anywhere else, because it must be in the same network as your PC to get data. How you will keep the battery going, it's up to you, i have an USB on my monitor, so it's gonna be hoocked there...forever.