Arayas, STOP IT! I can't take any more of this! Even the emojis can't take it!




























































































They called me from emoji factory, something wierd hapened today, they can't find the last year production.

Any hint mister Bengan?
On a (almost) serious note, maybe Wombat consider is not on the path of the Youtuber he wants to be. Maybe he wants something else. Our positive and extremly positive support (


) is not what he expected.
On the other hand, using just ETS2 is not probably the way for glory. YouTubers are using all the stupid games they find to connect with community. And they are almost daily on the monitor.
However, even if he starts to play StripSkunk for a change we will still support him with all our forces. Off course just until the CEO of Google will come personally to shoot him.



















Sorry, I had a few left in a closet here! Well, he wrote the
other day that he would do a live stream this weekend, so
his last chance would be tomorrow then! We'll see
EDIT: Here he said that, 3 days ago:
https://www.youtube.com/channel/UCM6_SK ... /community
Hi, Arayas, have you finished your 2.2 version? Are there some place to maybe city of Chelm (PL) fit in ?
Will see, i admit i'm not checking anymore that area, it's too long from one stream to another.
Not yet, still at Kovel. There is enough space for Chelm or Zamosc but i'm not gonna do it because it's gonna create problems with Promods or Poland Rebuilding. I'm gonna keep my Ukraine area and that's it.
Can you add Ostrov Bile? An island with a small number of permanent population, a few streets and a lighthouse.
Yes! That was a great Youtube drama series! In my head I call it "21 grams - the weight of F9".
At the end of the mythical episode 4 I was like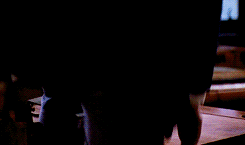 Jokes apart, that was a very nice stream by Mr. Wombat Williams.
P.s. I know that "21 grams" and "Dead poets society" are two different movies, I was just joking.
And that we like!

Posts: 198
Joined: February 25th, 2019, 8:37 am
Location: Kaiseraugst, Switzerland
Where is Ostrov Bile, I can't find it?
Dev for
Road
to
Asia
Road
to
Asia
Discord Server:
https://discord.gg/48JZu2d
If you want to become a dev for
Road
to
Asia
contact me