PPM
Posts: 1150
Joined: October 17th, 2019, 11:16 am
Location: Gorinchem, Netherlands
Contact:
The master at work

TerraMaps Admin, COO
Red Sea | Caribbean | Road to Asia | Corfu | Pacific
https://discord.com/invite/kvqE3z3
https://terramaps.net/forum/
https://www.youtube.com/channel/UC5iwA0W1YRR3BuvPQ39Iz_w
https://www.facebook.com/TerraMapsOfficial
As always good!


System: Windows 11 PRO
Processor: Intel i7-6700K @4.5GHz OC
Motherboard: ASUS Z170 Pro Gaming
Memory: G.Skill DDR4-3000 16GB
Graphics: 6GB MSI GeForce GTX 1660 SUPER Gaming X
I'm looking forward to it!

Intel i9-10850K OC 5GHz
Asus PRIME Z490-A
G.Skill DDR4-3600 32GB
Palit RTX 2070 Super JS OC 8G
Samsung SSD m.2 x2

work in progress route
cities: Yozgat and Sivas
https://www.google.com/maps/d/u/0/edit? ... sp=sharing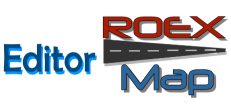 support@roextended.ro
www.roextended.ro
Seems awesome, thanks Arayas.
Modder
Posts: 653
Joined: December 15th, 2018, 3:16 pm
Location: Germany
You are the MAN, my friend!
WAW ...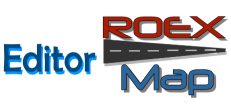 support@roextended.ro
www.roextended.ro
PPM
Posts: 1150
Joined: October 17th, 2019, 11:16 am
Location: Gorinchem, Netherlands
Contact:
No comment ;)
TerraMaps Admin, COO
Red Sea | Caribbean | Road to Asia | Corfu | Pacific
https://discord.com/invite/kvqE3z3
https://terramaps.net/forum/
https://www.youtube.com/channel/UC5iwA0W1YRR3BuvPQ39Iz_w
https://www.facebook.com/TerraMapsOfficial

Intel i9-10850K OC 5GHz
Asus PRIME Z490-A
G.Skill DDR4-3600 32GB
Palit RTX 2070 Super JS OC 8G
Samsung SSD m.2 x2